of the Grand Lodge of Virginia
A.F. & A. M.

This website is for the use of Freemasons of Masonic District 1-B in the Commonwealth of Virginia to keep informed of activities and meetings of importance. Information herein is provided as a public service and is not intended for commercial purposes
Masonic Lodges in Masonic District 1-B
Elmer Timberman Lodge No. 54 A.F. & A.M.
Springfield Lodge No. 217 A.F. & A.M.
Mount Vernon Lodge No. 219 A.F. & A.M.
Occoquan Lodge No. 310 A.F. & A.M.
Dale City Lodge No. 319 A.F. & A.M.
John A. Lejeune Lodge No. 350 A.F. & A.M.
Fort Hunt/Skidmore No. 353 A.F. & A.M.
.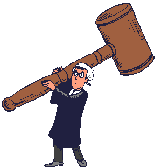 The current Home of the
District 1B Traveling Gavel is at
Occoquan Lodge No. 310

The Grand Lodge of Ancient Free & Accepted Masons of Virginia