Member of the Society of American Magicians, Fellowship of Christian Magicians and The Invisible Lodge
Doc Edward has performed for: Northwest Federal Credit Union Foundation, Inova Health System, Christian Motorcyclists Association, First Baptist Church of Woodbridge, and other organizations.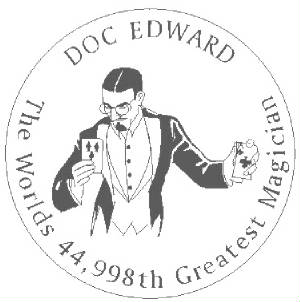 "The hard must become habit. The habit must become easy. The easy must become beautiful."
Doug Henning
"I don't want realism. I want magic!"
Tennessee Williams, 'A Streetcar Named Desire'